---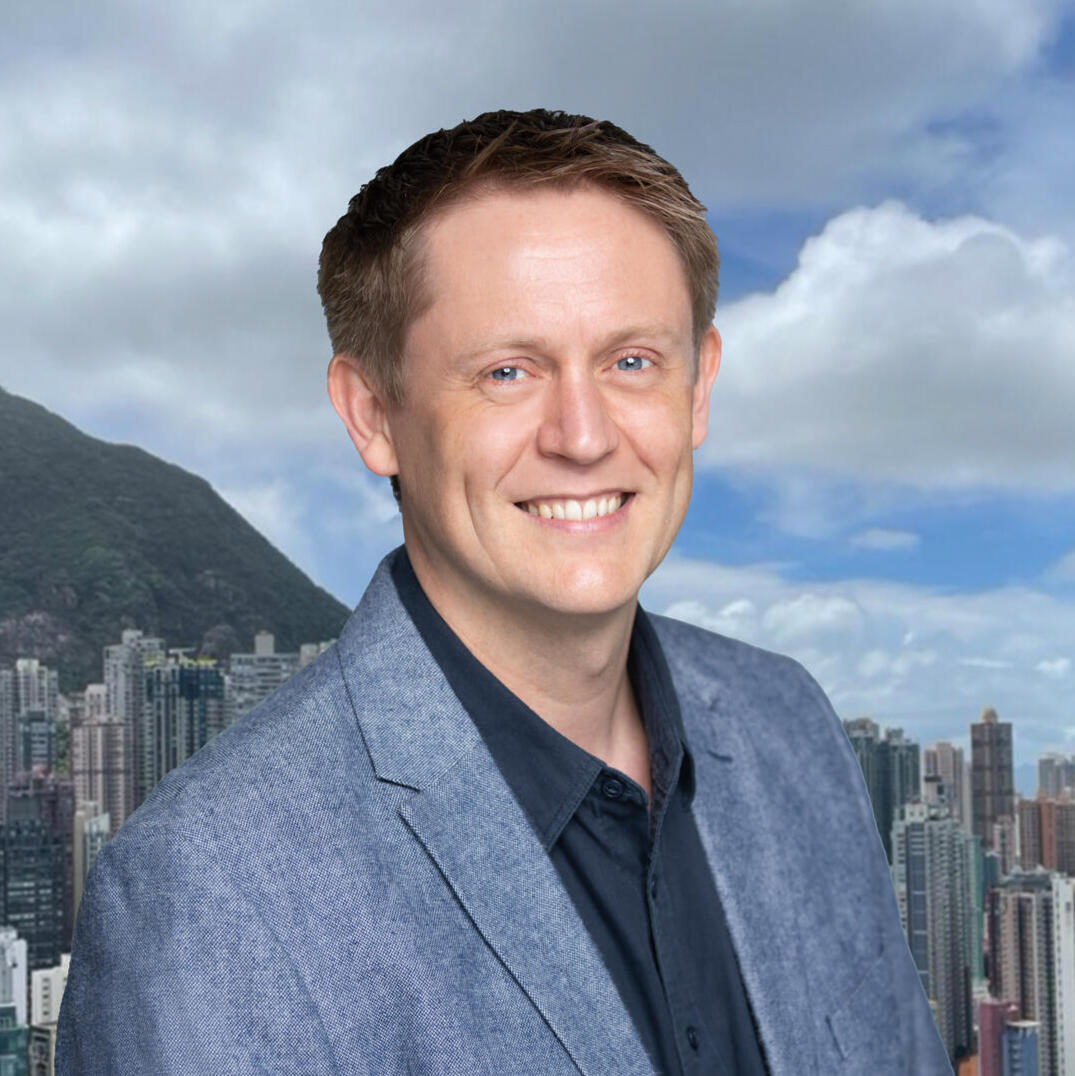 Castle Asset Holdings limited
Residential Property Asset Management Experts
About Us
Castle Asset Holdings began operating in 2005; helping investor landlords to source, renovate, market, lease, and manage high-yield buy-to-let residential property in the Hong Kong market. Under new ownership since 2019 the current management team have revitalised the business bringing renewed expertise and the latest advances in software, systems, and processes to the company.
LEADERSHIP
Andrew Primrose
Director | E-439224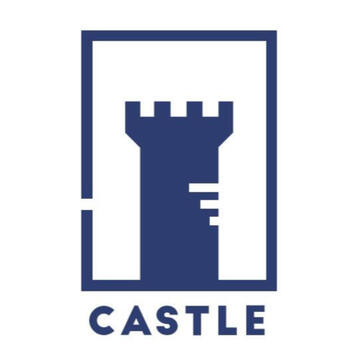 Andrew was born in the UK and has subsequently lived in Pakistan, France, Italy, Norway, Japan and the US. He first arrived in Hong Kong in 2004 and began investing in HK property in 2007. Andrew previously worked at HSBC (Offshore and then Private Bank) before doing his MBA at HKUST where he ran the Entrepreneurs Club. With over 13 years' experience actively investing in the Hong Kong real estate market, Andrew has first-hand knowledge of all the stages involved in sourcing, renovating, renting, managing and selling investment properties. Andrew has led and invested in over HK$200M of real estate transactions and he has project-managed over 30 full scale renovations with results that have been featured in publications such as Home Journal, Elle Decoration magazine and the SCMP Property section.

Andrew enjoys spending time outdoors, especially with his wife and daughter. He's a social sportsman playing hockey for Hong Kong Cricket Club and even managed to complete the Oxfam Trailwalker a couple of times.
Daniel Sempere Pico
Director | E-363963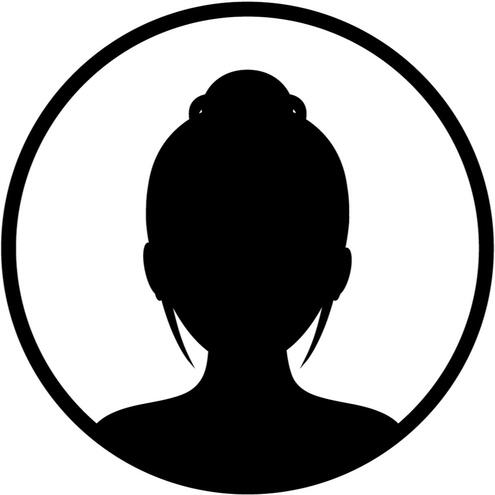 Daniel was born in Spain and moved to Hong Kong in 1996. He has also lived in Portugal, Brazil, and the United Kingdom. He attended Island School in Hong Kong and then UWE, Bristol where he obtained a Bachelor's degree in Economics (Money, Banking, and Finance). Daniel began his career in Real Estate in Hong Kong in 2013. Starting as a Customer Service Executive, he quickly rose through the ranks at one of Hong Kong's top brokerages and within 12 months was managing the first of what would grow to become a team of twelve brokers. Daniel became one of the brokerage's top performing agents, before running his own estate agency business. Daniel's experience working with hundreds of Buyers/Sellers/Landlords/Tenants has provided him with a deep understanding of the Hong Kong residential real estate market. His full-time attention is now focused on his work at Castle, allowing clients to benefit from his wealth of knowledge, experience, and contacts in the industry.

Outside of work, Daniel enjoys spending time with his wife, friends, and family. When possible, he will sneak in a few minutes to play video games. He plays football for Hong Kong Scottish, where he managed the team for four years. He is also passionate about technology, investing, entrepreneurship, business, and is a voracious acquirer of knowledge in these fields.
Interested in learning more about our work, see the what we do section.
---
Below are examples of properties that the team at Castle help owners manage, lease, and sell.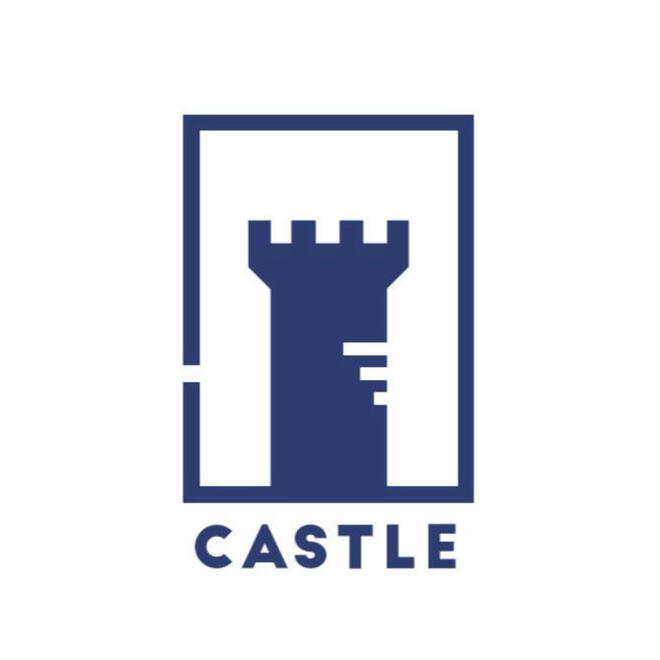 Interested in working with us? get in touch!
Rental Property Management
Castle Asset Holdings provides a full rental property management service that allows you to maximise your return on investment without the inconveniences that come from property ownership. Regardless of where you are living or working, you will be able to relax knowing that your property investments are being looked after by our experienced and professional team. We manage 100+ properties throughout Hong Kong Island and work with single property owners as well as individuals and companies with dozens of properties in their portfolios.

Interested? Get in touch with us for a personalised consultation to discuss how we can help manage your properties or keep reading below to find out more.
We handle all the challenges and frustrations involved with the day-to-day management of your property including:

Leasing - when your property becomes vacant we arrange a handback inspection to check the condition of the apartment. We then assist in the preparation of the property for marketing. This includes carrying out maintenance and touch ups to the property, putting in place a pricing strategy, as well as the creation and distribution of marketing materials via our marketing channels. These reach 1000+ real estate agents and potential Tenants, maximising exposure, ensuring low vacancy rates, and obtaining the best rental yield. Once we receive an offer, we assist in the negotiation and arrangement of Tenancy documents as well as a handover to the new Tenant.

Tenant selection - we verify employment to ensure the introduction of only the highest quality Tenants.
Rental Collection and Payment Management - Castle collects all rents on your behalf and manages all property related expenses and payments providing you with a monthly summary of incomings and outgoings.

Repairs and Maintenance - our dedicated staff ensure that your Tenants have a point of contact whenever any issues arise. You are kept up to date on any issues while we take care of the details.

Tenancy Renewals - we proactively engage in renewal negotiations prior to the expiration of your Tenancy so that you know in advance whether your Tenant will be remaining in the property for a further term or whether we need to prepare to go to market thus minimising vacancy periods.

Keeping you informed - Castle will keep you informed throughout every step of the process. Whether your property is for lease and we are looking for a new Tenant for you, or Tenanted and repairs are necessary. We provide advice and options, making it easy for you to make decisions where required, without any of the work required.

Sound good? Get in touch with us for a personalised consultation to discuss how we can help manage your properties.
sole exclusive agency sales service
We work on an exclusive/sole agency basis with sellers that want a dedicated agent to sell their property. We have a track record of selling fast and selling well. With our expertise and market knowledge we are confident in our ability to always extract the best possible offer from the marketplace. Get in touch for an initial assessment and see whether we can help you sell your property.

For many people, their property is their single biggest asset. Do you want a professional firm exclusively representing your interests? Get in touch.
*Please note we do not work with sellers who are looking to list their property with multiple agencies.
Below are some of the benefits of working with us as your exclusive agents:

Tailor made strategies - we will work with you to understand your current situation and goals and construct a dedicated marketing plan and pricing strategy that will ensure your property sells at the highest price possible.

Dedicated service - by working exclusively with us, you are guaranteed that our focus is on selling your property. We only work with a select number of sellers at any one time meaning that we are able to dedicate our full attention to each listing that we are marketing.
Reaching buyers - Our marketing reaches 1000+ buyers and their agents ensuring distribution of your listing to all suitable buyers in the marketplace.

High quality, consistent and accurate marketing - We will take professional quality photographs of your property and produce top quality marketing. Working with us will ensure that your listing information is accurate and consistent across the marketplace as we distribute all marketing materials to buyers and buyers agents. Avoid confusing would-be buyers, never again see your apartment advertised by different agencies with different prices, pictures (often low quality), and inconsistent descriptions.

Security and peace of mind - you will only deal with us for the sale of your property. No more having to answer the same questions over and over from dozens of agents. Our team will provide you with regular feedback and updates so that you know what is happening with your sale at all times.

Negotiation - as your exclusive/sole agent, we have control and full view over all the buyers viewing your property, so you get the best price.

Sale of Tenanted properties - if your property is being sold with a Tenancy, your Tenant will appreciate only having to communicate with your exclusive/sole agent when arranging viewings, so as to creating minimal disruption for them. We also pre-qualify buyers so that we are not unnecessarily bothering your Tenant with non-suitable buyers.

Represented by experts - our management team has over 20+ years experience in the Hong Kong residential real estate market. We use a data driven approach when pricing your property while our sales, marketing, distribution, and negotiation expertise helps us extract the best possible offer from the market.
Sole Agency Sales
This page was updated on 3rd March 2021
We are hiring a Portfolio Leasing & Tenancy Manager to join our team. Click here to find out more!
Unit 1B, No.3 Chico Terrace, Mid-Levels
Asking HK$9,580,000 (HK$17,355/sq ft) BELOW BANK VAL!!

One bedroom

One Bathroom

FULLY FURNISHED

Gross area: 766 sq ft | Saleable area: 552 sq ft

Vacant from mid March

Viewing by appointment

Building Age: 33 years (1988)
For viewing arrangements and unit information please email Andrew Primrose (E-439224) at Andrew@castlehk.com.
Bank Valuation (as of 25/02/21):
HSBC: HK$9.69m (online)Standard Chartered: HK$9.7mRecent Sales:
10B (552 sq ft) sold for HK$9.8m (HK$17,754/sq ft) in April 2020
Features:
Beautifully renovated (converted from original 2 Br to 1 large Br, with plenty of storage). Open plan kitchen with ovenSpacious bathroom Minutes from the Mid-Levels Escalator, and SohoBuilding with elevator and 24H doormanCoffee shops, delicatessens, supermarkets, dry cleaners, and convenience stores nearby on Caine Road.Pet friendly building
Ref:803
High Floor, Unit F, Block 2, Vantage Park, 22 Conduit Road, Mid-Levels
Asking HK$15,400,000 (HK$25,205/sq ft)

Two bedrooms

One Bathroom

Gross area: 817 sq ft | Saleable area: 611 sq ft

Currently occupied but will be sold Vacant

Viewing by appointment in advance (Appointments available weekly on Saturdays from 10am-12pm)

Building Age: 27 years (1994)
For viewing arrangements and unit information please email Daniel Sempere Pico (E-363963) at info@castlehk.com.
Bank Valuation (as of 01/03/21):
HSBC: HK$15.59mCiti: HK$15.59mHang Seng Bank: HK$15.59m
Recent Sales:
16A Block 1 (636 sq ft) sold for HK$14.8m (HK$23,270) on January 2021 - no car park7A Block 1 (636 sq ft) sold for HK$13.8m (HK$21,698) on December 202022F Block 2 (611 sq ft) sold for HK$14.7m (HK$24,059/sq ft) in October 2020
Features:
Renovated in 2008 with the layout changing from the original three bedroom two bathroom to a more spacious and open two bedrooms and one bathroom. The master bedroom is large and can fit wardrobe, king sized bed, and features a study corner with a large desk with plenty of additional space leftover. The guest bedroom provides additional storage space and could also be used by guests as it features a single fold out murphy bed.Both bedrooms have direct access to the large bathroom.There is a large combined living and dining area.The kitchen is closed and features a built-in oven, washing machine, fridge/freezer, gas cooker, range hood, and ample storage. Located on a high floor with open views of Central.There are large windows throughout allowing for ample natural lightThe building stands right next to the Mid-Levels/Central escalator. The building has an entrance directly on the escalator on Robinson Road as well as another entrance on Conduit Road. Location is within easy reach to public transport links. There are many bus routes available from both Conduit and Robinson Road to various parts of Hong Kong. Central MTR station can be reached in approximately 15 minutes via the escalator.There are multiple supermarkets, drug stores, dry cleaners, and convenience stores nearby on Robinson Road.Residents have access to an outdoor swimming pool, children's playground, and 24 hour security. There are car parking spaces in the building which can be rented/purchased separately from private owners.
Ref: 808
Central Mansion (Central House), 270-276 Queens Road Central, Sheung Wan
Asking HK$7,950,000 (HK$15,964/net sq ft) HK$7,580,000 (HK$15,221/net sq ft)

606 sq ft gross | 498 sq ft net

Two Bedroom

Two Bathroom

Open Kitchen

Renovated Commercial Unit

Sold Vacant

Viewings Possible

Building age: 45 years (1975)
For viewing arrangements and unit information please email Andrew Primrose (E-439224) at info@castlehk.com.
Ideal for flat-share or tenants who have guests

Great rental potential

Open kitchen with oven and all new brand name appliances

Split type air cons (Daikin brand), inverters for heating in winter

Instant electric hot water (much more convenient and energy efficient than storage tank type)

Wine fridge (48 bottles) and mini bar area

Combination washer & dryer

Open plan living area with high ceilings and partial green view

Repurposed shipping container incorporated into the industrial chic design

Large windows (double glazed) allow for ample natural light

Building has 3 elevators and 24 hour doormen (mixed residential and commercial usage)

Digital doorlock for added convenience and security

Convenient location, close to MTR, supermarket downstairs, lots of cafes and restaurants nearby

Commercial OP, so No BSD and No SSD!!! significant stamp duty saving for many buyers
Ref: 389
Rentals
Last updated on 3rd March 2021
We are hiring a Portfolio Leasing & Tenancy Manager to join our team. Click here to find out more!
4B Koosing Building, No.187-189 Des Voeux Road West, Sai Ying Pun
Asking HK$20,000

469sq ft Gross area (commercial)

Studio

One Bathroom

Open Kitchen

Hardwood Oak Flooring

Double Glazed Windows

Two Private Terraces (approx. 209sq ft combined)

Pet not allowed

Viewing by appointment
For viewing arrangements please email Cobain Ma (S-482664) info@castlehk.com.
Ref: 300
JOB OPPORTUNITIES
Portfolio Leasing & Tenancy Manager
Castle Asset Holdings is looking for a new team member to join our expanding business as a portfolio leasing & tenancy manager.

Skills & Qualifications:
2 or more years' experience working as a residential real estate agent in Hong Kong.Able to communicate effectively with a range of people including property agents, Landlords, contractors, Tenants, and building management staff.Other customer service experience also an advantage.Proficient in English and Cantonese.Valid Estate Agents license.
Roles & Responsibilities:
Handling the marketing and leasing of the portfolio of apartments which we manage, including pricing and lease negotiation, marketing, arranging repairs and maintenance.Managing communications with both tenants and landlords to keep them informed, whilst maintaining high professional standards.Reporting directly to the business owners.
Salary & Other Benefits:
Competitive fixed salary, MPF, and quarterly discretionary bonus based on performance.Remote and/or office work. Flexible working arrangement.Medical insurance.
Other Advantages vs a Traditional Estate Agency Role:

• Higher base salary and a performance-based bonus instead of a low base salary and wildly fluctuating commissions.
• Little need to work evenings and weekends.
• Job can be performed without the need to be physically present and travelling around the city for viewings.
Interested parties can e-mail their CV and EAA License number to jobs@castlehk.com with the subject "Your Name + Portfolio Leasing & Tenancy Manager Application"
Contact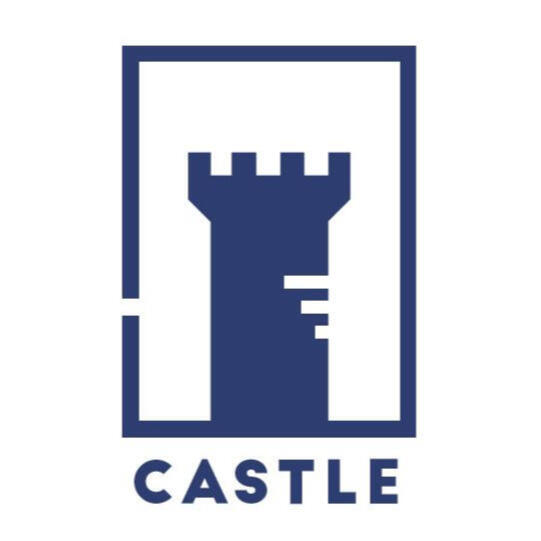 Castle Asset Holdings Limited

1A
235 Wing Lok Street Trade Centre
235 Wing Lok Street
Sheung Wan
Hong Kong

Office: +852 2522 2292
E-Mail: info@castlehk.com

EAA License No.: C-026212